Merry Maids of Halifax Cleaning Services
Save time with our professional cleaning services in Halifax
We understand life gets busy. If cleaning keeps falling off your list of priorities, leave it to our professional, experienced and dedicated team of cleaners in Halifax. With a high attention to detail and over 40 years of house cleaning experience, our Merry Maids of Halifax cleaning services will leave your home sparkling. 
Contact us today to start enjoying more free time.
The best house cleaning services in Halifax just for you
At Merry Maids, we understand that everyone has different house cleaning needs. That's why we offer a wide range of custom and flexible house cleaning services in Halifax to better serve our customers. 
Merry Maids of Halifax's professional, bonded and insured cleaners offer quality one-time cleanings, weekly, biweekly, or 4-weekly house cleanings, and much more. Whatever home cleaning services you're looking for, our Halifax cleaning company has got you covered.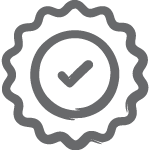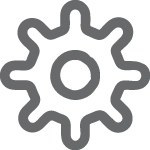 CUSTOMIZED
CLEANING SERVICES
Custom cleaning services in Halifax
Introducing Our Enhanced Disinfecting Services
Merry Maids Halifax just completed a "move out" clean up for me and I could not be more impressed, especially during these trying Covid times. I had to do it remotely from Toronto and was very nervous and Sandy took care of everything, from start to finish!!! Thanks Merry Maids for doing such a great job!!!
Although I paid more than I had originally planned for my spring cleaning, the experience was very positive - from the person who took my call, to the cleaning. Before any work was started I gave a complete list of what I wanted done and I got an estimate right away. I knew what I'd be spending, how long the job should take and how many people would be cleaning my house. The 2 cleaners who came wouldn't win any personality awards, but they went right to work after a quick "hello" and walk through the house. This is OK by me, as that's what they are there for. When the job was completed, there was nothing left off the list and everything was done very well. Although Merry Maids did cost more than I expected, I think the advantages of having an established company clean your house makes it worth it. I'll be calling them next year when it's time to spring clean again.
We hired Merry Maids to undertake a cleaning of a property we own that was recently vacated by our tenants (a family of six). The whole experience with Merry Maids was exceptional from beginning to end. Owner/operator Sandra is a true professional, setting a caring and totally customer focused tone. The two cleaning staffs of Amanda and Kaylee, Loretta and Tamara were incredibly thorough, hard working, and friendly. We had hoped the house would be clean but I believe immaculate is a better word to describe the job done by Merry Maids. We will certainly recommend Merry Maids for any residential cleaning job based on our experience.
Providing Halifax cleaning services for over 40 years
Merry Maids of Halifax's customized house cleaning services have been developed and refined for over 40 years. That's why you can be assured our Halifax maid services go the extra mile to both meet and exceed your expectations.
Merry Maids of Halifax service areas
Halifax, Dartmouth, Bedford and Sackville
Subscribe to our newsletter
Be the first to know about our latest news, promotions, and limited time offers.